Help Scale Your Business with a Cloud Phone Solution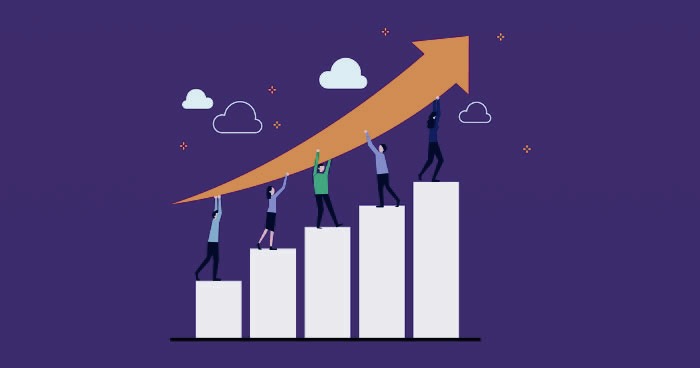 When the time comes to scale your business, the phone system is probably not the first thing that comes to mind. More likely, you look at hiring new staff, branching into new markets, or investing in new technology.
As an ambitious entrepreneur, this is the exact time to consider your communications system. A cloud phone solution is an essential tool to improve your business scalability, effectively facilitating your expansion.
Cost Savings
Scaling a business involves costs – and unexpected costs can greatly increase the impact to your bottom line. A cloud phone system is an affordable solution with superior features and functionality. Even if growing your business involves adding phone lines, a cloud-based system will save you money.
Quick & Easy Installation
A cloud phone system is extremely easy to set up — as simple as plugging in your new phones and away you go! Installation and 24/7 technical support are included in the cost of your phone plan saving you the cost and hassle of hiring separate IT specialists.
Remote Connectivity
Expanding your business often involves opening a new branch or office in another location. A cloud phone solution connects your employees no matter where they're located. Even remote workers can stay connected to your communications system, enabling them to work on the go without missing a thing.
CRM Integration
Increasing your customer base requires exceptional data management. A cloud phone system can integrate with your Customer Relationship Management (CRM) software, giving sales and marketing teams instant access to customer data while streamlining their workflow.
Automated Answering & Redirection
Every business owner's dream is the thought of too many customers. As you scale, the volume of calls your business receives will increase. While this is a good thing, without the resources available to manage a higher call volume, it can be a nightmare.
The automated features available with a cloud phone solution include Auto Attendant (a virtual assistant that can answer calls with a customizable message) and automated call redirection. Your staff will be grateful for the help, and your customers will enjoy the efficiency of service.
Seamless Scalability
Cloud phone systems were designed to be flexible. Eliminate one of the challenges of expansion by switching to a cloud-based solution for seamless scalability. Contact a Skywaywest communications expert to find the ideal solution for the needs of your business. Email not your thing and you'd just like to chat about your communications needs? Then call me (Chris) anytime at (604) 484-5263.
---