Multichannel Communication: Can It Boost Your Business?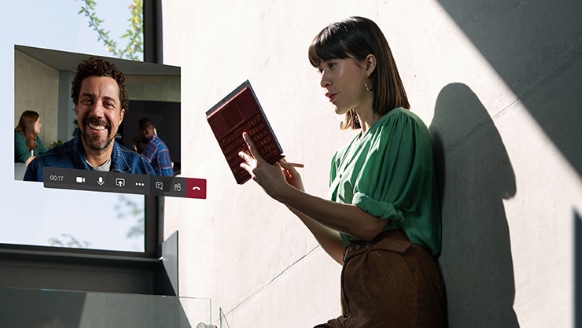 Multichannel communication is simply communicating via multiple channels such as phone, text, email, mobile applications, and more.
Effective communication is a vital component of successful business. From that initial contact to ongoing customer engagement, the form of communication you choose can make or break your success in business.
 
A multichannel communication strategy can boost your business by overcoming common communication challenges.
Communications Challenges
Keeping up with advancements in communication methods is a challenge. Technology continues to innovate, presenting new opportunities to connect with customers. Businesses that lag behind will lose their competitive edge.
Customer retention depends on your ability to prove to your customers that you value them. Part of that involves accommodating customer communication needs and preferences.
Common challenges of communications in business include:
• Connecting with as many customers as possible
• Connecting with the right customers at the right time
• Providing a satisfying customer experience
• Maintaining a positive brand reputation
• Versatility and efficiency in communication – within your company as well as with customers and prospects
Multichannel communication can help your business overcome all of these challenges.
4 Benefits of Multichannel Communication
A multichannel approach to communication in your business provides many benefits to you and your customers. Here's four:
Reach the greatest possible number of customers.
Today's consumers have many options for connecting with businesses and everyone has their favourite channels. Understanding the best channels to use to engage with your target audience is the first step to effective communication, and by providing multiple channels for your customers to choose, you'll make your business available to a wider audience.
Increase customer satisfaction.
Convenience is of primary importance to consumers today. If it takes too long to find a way to contact your business, or if the process is too complicated, they'll lose interest. Enable them to connect with you on their channel of choice for an improved customer experience.
Improve your brand reputation.
Multichannel communication presents your business as modern and tech-savvy. Naturally, a positive customer experience gives them a better impression of your business, too.
Stay flexible and more efficient.
Efficiency is an automatic result of having the right tools for the job. Using multiple channels of communication allows your employees to choose the best tool for each task, resulting in higher performance. This versatility results in greater employee satisfaction.
How to Choose the Best Communication Channel
Multichannel communication is clearly an important part of a good business strategy. But knowing which channels to use (and when) can be more challenging.
Marketing communications are different from direct sales or ongoing customer service communications. Marketing communications can include everything from advertisements to social media, email campaigns, live video streaming, and more.
For the purposes of this post, we'll focus specifically on the communication channels for the sales and customer service aspect of your business.
The most common communication channels for businesses today include:
• Phone
• Internet fax
• Audio conferencing
• Video conferencing, and
• Text messaging.
Phone
Telephone communication is not going away anytime soon. This is an easy go-to for many conversations and is necessary for connecting with customers who prefer verbal communication.
If the conversation doesn't demand a conferencing option, the phone is your best choice. In some cases, even if you've sent an email or text message, following up with a phone call can increase your chances of getting a prompt response.
With CRM integration, a cloud phone system allows you to track communications with your customers. Call recording is another feature that provides valuable information to improve your customer experience and staff training.
The ability to integrate your cloud phone system with your mobile phone increases the convenience and flexibility of communicating by phone.
Internet Fax
Fax is still a widely-used form of communication in business. Internet fax makes it better with:
Increased security – Password protection and SSL-encryption guarantee privacy. Incoming faxes are directed to appropriate folders, ensuring only authorized personnel see them.
Greater accessibility – Send and receive faxes from anywhere with an internet connection. No more busy signals or waiting for the office fax machine to become available. Great for working remotely.
Cost savings – No hardware to maintain. No recurring ink and paper costs or long distance charges and local phone line service to pay for. 
Improved productivity – Internet fax helps you get more done in various ways. Send a fax by email from any device, send unlimited pages, send to multiple numbers and recipients at once, and more.
Reduced environmental impact – Consumables like ink, cartridges and paper contribute to deforestation and other environmental damages. Those are eliminated with internet fax.
Some customers still prefer fax over email. Many organizations like financial services and healthcare don't use email at all, so fax is a valuable option.
Audio Conferencing
For employees working remotely who can't be physically present for a meeting, audio conferencing offers a great alternative. When a sales call and customer service issue requires more than two people on the line, an audio conference call can connect everyone at once.
Video Conferencing
Like audio conferencing, video conferencing lets you create a virtual meeting place. Attendees can join from anywhere with an internet connection. During the pandemic, video conferencing over applications like Microsoft Teams practically reinvented the accepted ways of doing business.
Text Messaging
People will definitely see what you send them — SMS open rates are as high as 98%. That's a statistic you can't afford to ignore!
The SMS Messaging feature available with a cloud communications system makes business texting convenient, simple, and affordable. Employees don't have to use personal mobile phones and you don't have to invest in dedicated business phones for this purpose either.
Set up separate text messaging numbers for your sales team, tech support team, and customer service team. This creates an efficient way of directing customer inquiries.
Set Up Your Business for Multichannel Communications
Multichannel communication can boost your business by streamlining workflows, improving customer experience, and allowing you to reach more customers.
To find out more about a cloud communications system for your business, contact a Skyway West consultant today.
---