Opportunity in Crisis? The pandemic offers plenty…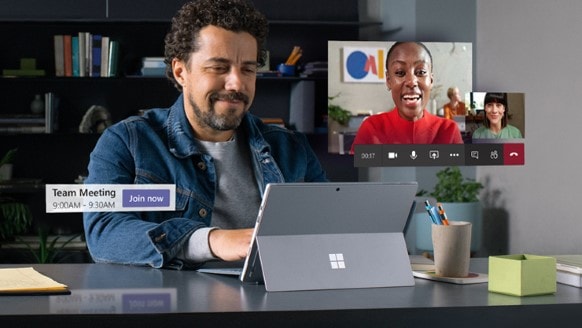 We're all dealing with a new normal as a result of the pandemic, forcing us to rethink and reimagine the many ways we do business. Without a doubt, this crisis has created an opportunity to transform your business while saving money. With remote workforces now the norm rather than the exception, many businesses are realizing an opportunity to save the high prices paid for commercial office leasing. There is also an opportunity to rethink the old office infrastructure: business owners are wondering about legacy systems like phones, and asking these kinds of questions:
Can I save money by retiring my legacy, physical phone system?
Is there a modern equivalent to the old physical PBX that's hosted in the cloud?
Is it easier to scale up — or down — with a cloud system?
Can I have all the features of my current system… Call Waiting, Auto Attendant, etc.?
Will I enjoy the benefits of extra features with this digital transformation?
Can my employees "take an office number with them" if they're working remotely?
Can a phone system coordinate well with new collaboration apps like Zoom and Microsoft Teams?
You'll be happy to know the answers to all these questions is a resounding YES!!
Skyway West delivers a full range of business internet and telecom services across Canada. We can replace legacy land-lines with modern SIP trunks or replace your on-premise phone equipment with our Hosted PBX service. And if you're already using Office 365 — or thinking about it — we can deliver Direct Routing (phone lines) to Microsoft Teams Phone System, or help you to migrate to Teams over time.   You have a number of options and we have several solutions. Call us anytime at 1-877-771-1077 (ext 2) or email any time to discuss your current phone setup and how we can help transition you to the future.
---