Successful Teleworking starts with the right communications solutions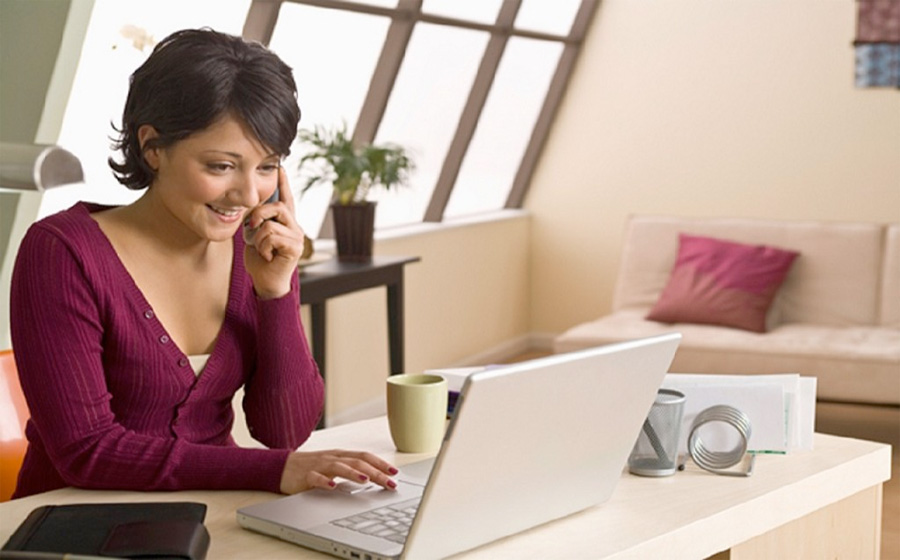 Thanks to broadband Internet and the cloud, teleworking from home or the road is easier than ever. With the latest cloud-based communications solutions and productivity tools, today's workers can efficiently engage customers and collaborate with colleagues from any place, at any time. Just about any business, regardless of size or industry, can benefit from teleworking.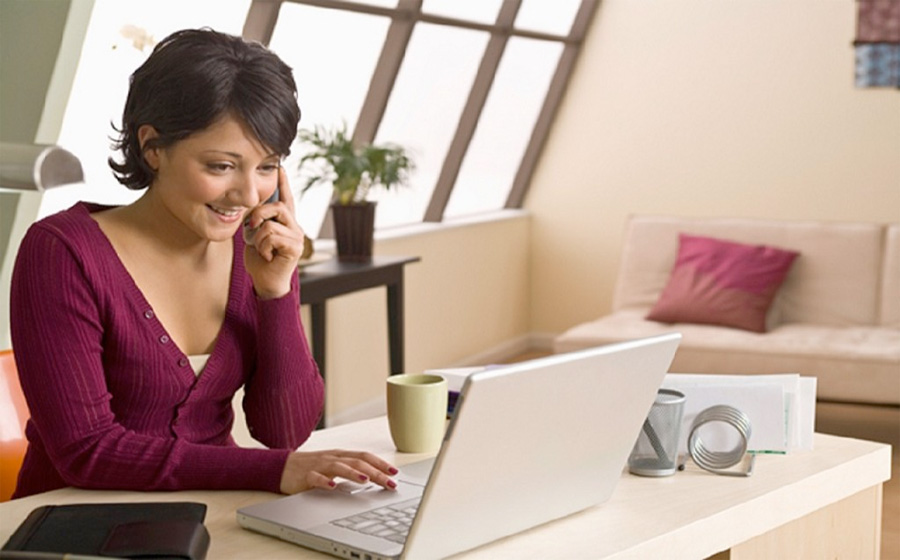 Everyone Wins with Teleworking
Reduce office expenses and maintain normal business operations during weather events and emergencies.
Workers are generally more productive, manage family emergencies and enjoy a better work-life balance.
The general public benefits from reduced traffic congestion and lower greenhouse gas emissions.
It's a new era: sanctioned teleworking policies are essential for attracting and retaining young talent.
Cost Savings in Action
With more and more employees working from home and the road, many businesses are implementing hoteling programs to reduce real estate and energy costs.
Rather than having a dedicated office, on-the-go employees work out of shared workspaces, minimizing unoccupied office space.
GlaxoSmithKline, for instance, saved nearly $10 million in real-estate costs by moving 1,200 North Carolina employees to unassigned offices.
Unified Communications in the Cloud
Many businesses are augmenting or replacing conventional office telephone systems with unified communications solutions that deliver integrated voice, video, instant messaging and presence capabilities. A contemporary unified communications solution is the cornerstone of an effective teleworking program.
You probably already use apps like Skype or Google Hangouts in your personal life. Unified communications solutions provide similar capabilities plus additional business features like enhanced security, integrated corporate directories or ties into office productivity tools.
The latest cloud-based unified communications solutions like Skyway's Kandy UC deliver a wide range of business communications services directly over the Internet.
Work from Everywhere: Real Time Communications with No Boundaries

With the latest cloud communications and collaboration solutions like Kandy UC you can take your office number and unified communications services with you wherever you go. You stay engaged and productive whether you are working from home, the road or even the plane!
Communicate the right way. Choose the right communications mode for a particular interaction – voice, video or instant messaging.
Collaborate with team members. Use multiparty audio and video conferencing to team up and avoid unnecessary travel. Share screens to work on documents and view presentations together.
Make calls your way. Choose from IP phones or software clients for PCs, tablets, smartphones or browsers.
Stay productive. Take advantage of a full suite of PBX features including voicemail and unified messaging.
Eliminate phone tag with Presence. See who's online and available to chat with dynamic contact lists that reflect user presence.
Next Steps
Gain a competitive edge in today's global economy. Join thousands of businesses and millions of individuals all over the world who are profiting from teleworking. Save money. Save time. Be more effective.
Learn more about how to be a successful teleworker in this free eBook. You can also contact us at sales@skywaywest.com to find the best solution for you.
---