Directly Connect to Microsoft Azure in Canada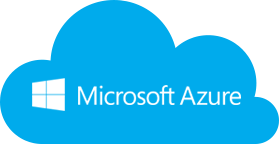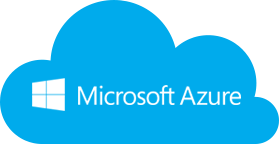 Microsoft Azure: Extend your on-premise network to a Private Cloud
Bypass the public Internet and directly connect to Microsoft Azure Canadian Data Centres with Skyway West.  Skyway's "Software Defined Network" service lets you extend your on-premise networks into a number of Data Centres, including Canadian and U.S. Microsoft Azure, Amazon Web Services and Google's Cloud Platform. With our "Software Defined Network" service, your data does not go over the public Internet and offers more reliability, faster speeds, lower latency and much higher security than typical connections over the Internet.
Increased security
Internet network hijacking, congestion and Distributed Denial of Service (DDoS) attacks are major concerns for today's business.  BC and Alberta businesses can bypass these obstacles inherent to the public internet and connect directly to their mission-critical business applications for optimal security and performance.
Improved user experience
Bypassing the public Internet using a direct connection means your users receive a consistently high internet experience. This can be ideal for any enterprise wanting to ensure that network performance doesn't impact mission-critical applications.
About Skyway West
SKYWAY WEST is a Canadian ISP highly recommended by IT and Communications professionals since its launch in 1996. Skyway offers Business Broadband, Full Duplex Fibre and Software Defined Networking services, as well Genband's Kandy Unified Communication solution across Canada. For more information, visit skywaywest.com.
Skyway West Contact
Chris Miles
Direct: 604-484-5257
1-877-771-1077 ext 7008
email: cmiles@skywaywest.com
---