VoIP Quality starts with a Quality Internet Connection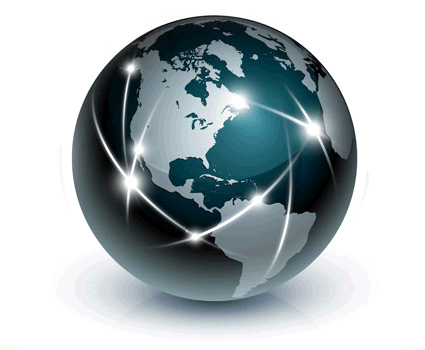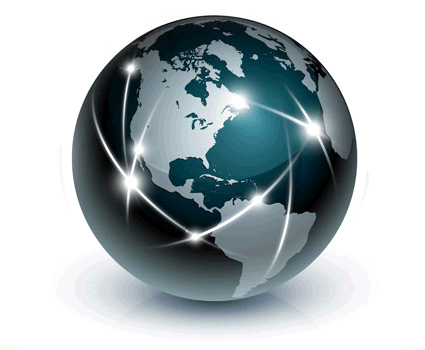 If you are taking advantage of VoIP (Voice over IP) for your phone system needs — either SIP trunks connected to an on-premise PBX or a Hosted Phone System "in the cloud" — a good Internet connection is essential to a quality VoIP experience. Unlike email or most web-based applications, voice (and video for that matter) require a very low latency connection. It hardly matters if an email takes a second longer to get to its destination, but for voice even a very short delay can result in an extremely poor quality phone call.
VoIP requires Low Latency (let's get geeky)
Latency is the time it takes to get from point A (your phone set) to point B (your hosted VoIP service). Latency is measured in milliseconds (ms) – thousandths of seconds. A latency of 100ms is generally the maximum for call quality, so we recommend testing your connection first before rolling out VoIP throughout your organization. Check our Internet Speed and Quality Test page to evaluate your existing Internet connection.
Cable vs ADSL: which is better for VoIP?
For voice we highly recommend ADSL over High Speed Cable. Don't get me wrong, Cable gives you great Bandwidth at a very competitive rate, but ADSL has much lower latency. We partner with Shaw and offer Cable in Vancouver and Calgary, but we can also bundle Cable with our Business ADSL and Policy Route the traffic. With Policy Routing in place we can configure all the VoIP traffic to be delivered over the low latency ADSL and route Web Browsing over Cable. This is NOT load-balancing, but instead we dedicate the VoIP traffic over ADSL and deliver all other traffic over the Cable. With two internet services you get the added benefit of Automatic Failover in the event one of the connections becomes unavailable.
Fibre for the ideal VoIP Experience
If your budget allows, a Symmetrical Full Duplex Fibre connection is ideal. With Fibre's extremely low latency and a Guaranteed Bandwidth, you really can't go wrong.  A Fibre connection also allows Skyway to dedicate some of your bandwidth just for Voice (i.e. 5 or 10 Mbps Guaranteed dedicated for VoIP).
Considering Voice over IP for your business… or maybe you've implemented VoIP and you're struggling with unexpectedly poor call quality? Either way, give me a call. I love this stuff and can make myself available anytime for a chat.
Chris Miles | 604-484-5257 | cmiles@skywaywest.com
---