Skyway's Modern Edge: SD-WAN for today's Business Communications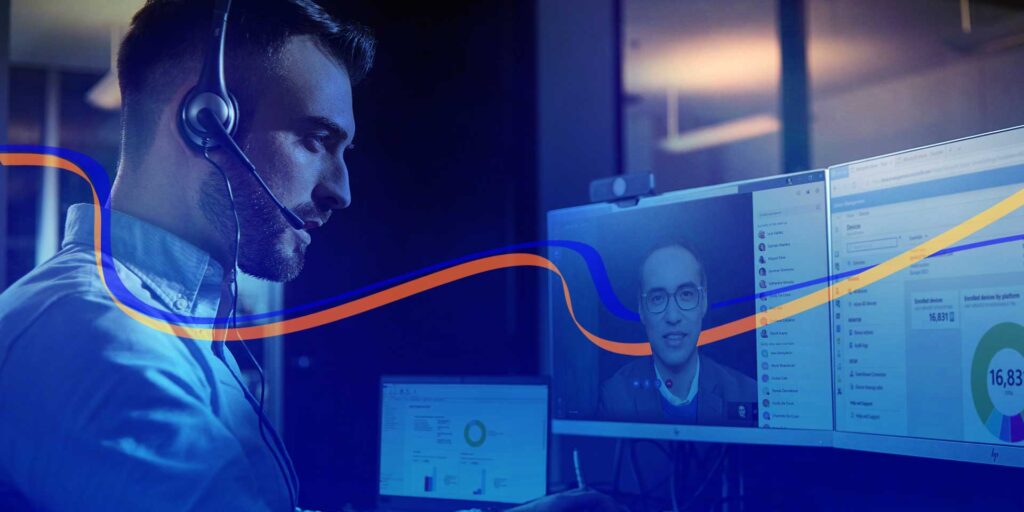 With Voice over IP rapidly taking over the telephone market, BC and Alberta businesses are looking for the same kind of management of their Voice and Video network as is available for data networks. Enter Skyway's Modern Edge: a fully managed SD-WAN cloud service which allows you to maximize the advantages of our modern SIP Trunks, Hosted PBX or Direct Routing for Microsoft Teams.
With Skyway's Modern Edge you can…
Prioritize Voice and Video applications
Dynamically optimize and prioritize multiple paths — redundant internet connections, MPLS, even LTE — to take full advantage of your network
Drill down, understand and resolve specific incidents in the Modern Edge Control Center
Operate with a complete visualization of your real time communications network, including a detailed breakdown of individual SIP sessions and full dashboard analytics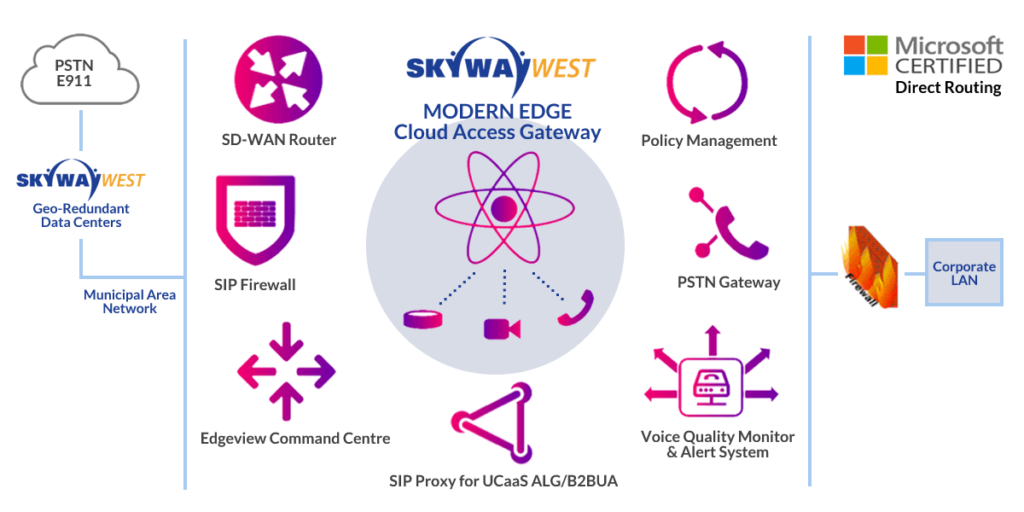 Benefits: Intelligence, Resiliency at Lower Cost
With built-in flexibility and intelligence, Skyway's Modern Edge solution will mitigate costs for your business. Applying application intelligence to calls, routing and traffic prioritization makes more effective use of your existing infrastructure while increasing application performance across your WAN.
Need more information? Contact us anytime by email, or we can chat over the phone at 604-482-1225.
---