Broadband for the Enterprise with Internet Failover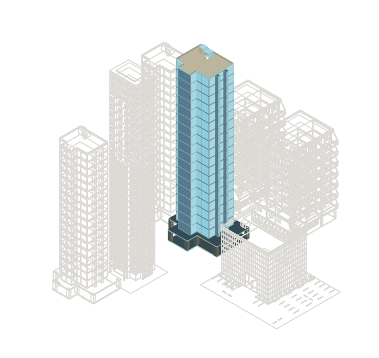 Failover is the practice of employing two internet connections. If one connection fails, your internet traffic automatically "fails over" to the second connection.
As more businesses move their applications to the Cloud, the need for a reliable Internet connection is more crucial than ever.  Depending on your budget (and your location), a Business ADSL, High Speed Cable or Full Duplex Fibre service can give you the Bandwidth you need.  But what happens if your connection fails?
Failover to LTE Wireless
If your primary Internet connection is sufficient, cellular LTE Wireless as a failover backup is a great alternative. LTE Wireless is extremely fast (some customers are getting up to 35 Mbps on their Cellular Data connection) and fairly inexpensive. The downside is that these services don't include much data traffic. If your primary Internet connection is up and running these High Speed LTE Wireless connections are inexpensive. But… the minute your main connection fails (and your failover service kicks in), data traffic charges can add up. Nonetheless, your business is connected to the Cloud and if your primary connection is reliable, Cellular LTE Wireless can be a low-cost failover Insurance Policy.
Cable + ADSL
Employing both ADSL and Cable  means your second Internet connection is not only for backup. This setup allows you to use both connections and manage your Internet traffic with Policy Routing. Some applications (like Terminal Service or Voice over IP) require a low latency connection. We will deliver these types of applications over Business ADSL. All other traffic we automatically route over Cable, and we provide an automatic failover if one connection becomes unavailable.
Inbound and Outbound Failover
Skyway delivers both Inbound and Outbound Failover, meaning that IP addresses do not change even if the connections are not both up and running. If there is only the one connection available, Skyway can prioritize traffic (QoS) based on network conditions before and after failover. We can go even further and provide an enterprise Service Level Agreement (SLA) to Broadband services like Cable and ADSL.
About Skyway: Skyway takes Broadband Internet access services like ADSL and Cable and makes them enterprise grade. For example, with DSL we know the expected latency of any location, and if the latency is over 10 ms more than what we believe it should be we adjust the settings to maximize your performance. We also prioritize your important applications and add service level guarantees.
Are you looking for an Internet Failover solution for your BC or Alberta business?  Contact me anytime!
Chris Miles:  604-484-5257 | 1-877-771-1077 x 7008 | cmiles@skywaywest.com | LinkedIn
Skyway connects BC and Alberta business to the Cloud with Business Broadband and Full Duplex Fibre
---